Choose a wedding venue worthy of your dreams
Take the first step of your new journey with your soul mate amidst the colossal pines and flowing mountain cascades of Colorado. The cathedral ceilings and wood-hewn floors of Three Trees Chapel make it a perfect wedding venue for those who prefer to honor their commitments to each other in full view of unspoiled nature.
Our cozy, budget friendly wedding venue is intimate enough for two, but it's also sufficiently apportioned to play host to up to 200 guests. Gather around the altar for a quiet personal ceremony, or draw your friends and family close in the sanctuary before the main event. Whether you want to exchange your vows beneath the canopy of our Garden Wedding tent or come together with a small group near the natural splendor and serene tones of our mountain waterfall, we can accommodate.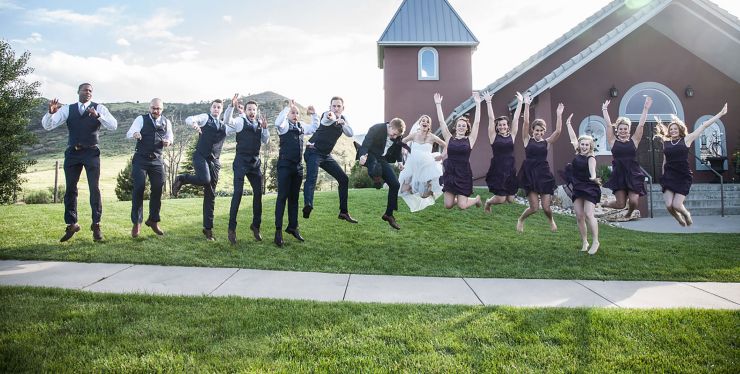 No other all-inclusive wedding venue in the Denver, Colorado area is this dedicated to catering to your needs on your special day. Use just the chapel with our Two-Hour Chapel Reservation Package. Or plan a fantastical getaway that's unlike anything you'd find at other elopement venues with our fabulous Elopement Packages.
Here at Three Trees Chapel, we've shaped the perfect combination of elegance, beauty and rustic charm. The result? A consummate wedding destination that perfectly complements your romantic desires and budget.
Please contact us and schedule a visit. We would love to show you around.